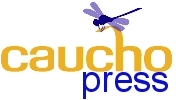 Caucho® Newsletter – October 2009
---

Events at a Glance

October 2009

November 4-6, 2009

February 24-26, 2010

---

Success Note

"The Caucho® Resin application server is at the core of our product's infrastructure, and due to its stability and reliability we've been able to achieve phenomenal uptime and performance for our Enterprise SaaS project portfolio management (PPM) software. While most companies with SaaS products focus primarily on small-to-midsize businesses, PowerSteering is used by global enterprises and government organizations with large, worldwide deployments. We could not serve the needs of such demanding, geographically diverse users without the cost effective, feature rich, and scalable solution that Caucho® provides."

---

Caucho's Social Media

---

Contact Us

(858) 456-0300
sales@caucho.com
www.caucho.com

Caucho® News

October 7, 2009

---

October Updates

Introducing a new deployment model in Resin 4.0.2 based on GIT

Resin 4.0.2 offers an entirely new way of thinking about application deployment based on a GIT repository model. Application developers are familiar with source control during development, so we've extended this model to deployment as well. By using the GIT repository structure, you will be able to deploy applications to Resin 4.0.2 in a distributed way throughout your cluster. Once your application is deployed you can use GIT to manage versions, upgrading and rolling back without disturbing users. The GIT features in Resin 4.0.2 also allow deploying applications in different stages so you can check your application in a live environment before full production rollout.

Read more about these upcoming features on our blog

.

CAUCHO SMALL BUSINESS INCENTIVE PROGRAM:
Expand your deployment before Halloween and save over 30% per CPU

If you are a small business needing to increase the size of your deployment, take advantage of Caucho's Small Business incentive program. Add additional CPUs to your existing deployment running on Resin before October 31, 2009 for only $499 per CPU (up to 4-cores/CPU). Go to

Caucho's Store

to order directly online. Contact us at

sales@caucho.com

if you require licenses for more than 10 CPUs.

Caucho® Online Store

.

---

New Features

Resin 4.0.2 offers Early Access implementation of Servlet 3.0

Resin 4.0 introduced Early Access Servlet 3.0 support. For version 4.0.2, look for added features including annotations, file upload, and asynchronous Servlets to the implementation. Servlet 3.0 introduces annotations that make deploying Servlets, Filters and Listeners of all types easier. This short

tutorial

opens with the introduction of annotations of javax.servlet.annotation package, shows how to use WebListener, WebServlet, WebFilter and WebInitParam annotations and closes with an example demonstrating a use of IOC (javax.inject package) in a Servlet.

Read the Early Access Servlet 3.0 tutorial

.

---

Upcoming Events

Resin Administration Training

Caucho's Resin Administration training course designed for system administrators and system architects will be held in San Francisco and London. Onsite training is available for groups of 10 or more participants. Please contact us for a quote. The class is taught by senior Caucho® engineers and provides participants with a broad understanding of Resin application server intricacies and some of the latest developments in Java programming. Lectures are accompanied by lab exercises.

Resin administration training includes these valuable skills:

Installing Resin
Resin Directories
Resin Architecture and Configuration
Deploying Web Applications
Deploying PHP Applications with Quercus
Java Web Applications
Database Connectivity
Resin Administration Application
Resin Security
Performance Tuning
Improving Reliability
Setting up a Resin Cluster
Using Resin with Apache and IIS
Advanced Topics

Training Partner:
Marakana
Location:
1071 Mississippi Street

San Francisco, CA 94107, USA
Schedule:
November 4-6, 2009
Register:
http://marakana.com
Training Partner:
The Skills Matter eXchange
Location:
116-120 Goswell Road

London, EC1V7DP, UK
Schedule:
February 24-26, 2009
Register:
http://skillsmatter.com



Register for the upcoming San Francisco class before October 15th and get 15% off. For onsite training, please contact us at sales@caucho.com.

Copyright (c) 1998-2009 Caucho® Technology, Inc. All rights reserved.
Caucho®, and "red">quercus® are registered trademarks of Caucho® Technology, Inc.